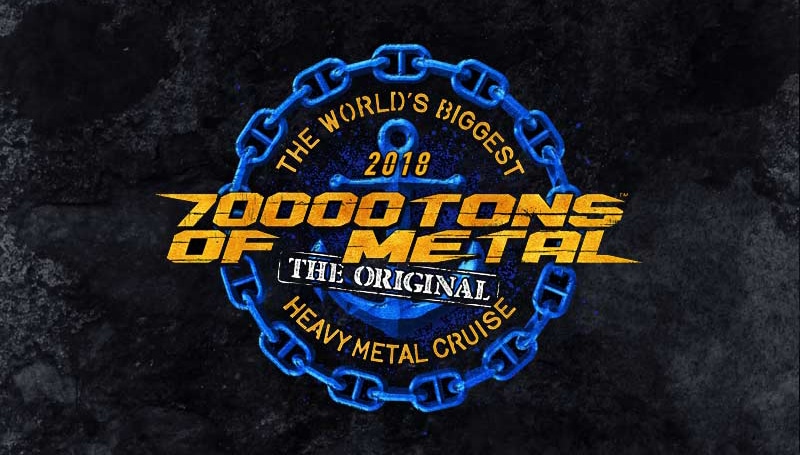 Round 8: Anfang Februar 2018 läuft die Independence of the Seas wieder mit knapp 3000 Fans und 60 Bands im Rahmen des 70000 Tons of Metal aus. Wie in den vergangenen Jahren geht es von Fort Lauderdale wieder in Richtung Karibik. Ziel der Cruise wird, wie schon 2013, ist Cockburn Town auf den Turks and Caicos Islands.
---
Lineup 70000 Tons of Metal 2018
Aborted – Aeternam – Alestorm – Amberian Dawn – Battle Beast – Benediction – Benighted – Beyond Creation – Cannibel Corpse – Dark Tranquillity – Die Apokalyptischen Reiter – Enslaved – Evergrey – Exciter – Exhumed – Freedom Call – Goatwhore – Gyze – In Extremo – Insomnium – Internal Bleeding – Korpiklaani – Kreator – Masterplan – Meshuggah – Metal Church – Naglfar – Necrophobic – Obscura – October Tide – Primal Fear – Rhapsody Reunion – Sabaton – Samael – Septic Flesh – Sepultura – Sinistra – Sirenia – Sonata Arctica – Swallow the Sun – Threshold – Voivod – Witchery – Wolfchant – Wolfheart
---
Das Schiff

Liberty of the Seas
Heavy Metal meets luxuriöseren Luxusdampfer! Das neue schwimmende Metal Paradies bietet Platz für 4 Bühnen:
Alhambra Theater
Pyramid Lounge
Studio B
Und das Pool Deck welches, umgeben von zahlreichen Bars, Pools und Liegestühlen, wohl das Juwel der Cruise darstellt!
Zwischendurch hat man natürlich auch die Chance sich an einer der unzähligen Bars einen Drink zu genehmigen oder eines der vielen on Cruise Aktivitäten auszuprobieren:
– Pokern im Casino
– Schönheitssalon
– Fitness-Center
– Auswahl an Sportangeboten (Klettern, Basketball, Surf Simulator, Minigolf oder Boxen)
– Internet-Café mit WiFi
– Große Auswahl an Restaurants (Sushi, Grill, uvm.)
– Kindergarten für den Metalnachwuchs
Die Independence of the Seas in Zahlen:
Name: Independence of the Seas
Tonnage: 154.407 BRT
Betreiber: Royal Caribbean International
Länge: 338,,91m
Heimathafen: Bahamas
Breite: 56,38m
Taufpatin: Elizabeth Hill
Tiefgang: 8,53m
Jungfernfahrt: 02.05.2008
Geschwindigkeit: 21,6 Knoten (39km/h)
Kapazität: 3648 Passagiere
Crew: 1300 Personen
Die Deck-Pläne des Schiffes findet ihr hier.
---
Die Tour
Tag1:
Nachdem Check-In auf dem Schiff bleibt einem genug Zeit, um dieses ausgiebig zu erkunden, mit seinen Lieblings-Bands ein Bier zu trinken oder sich einfach in die Sonne zu legen. Am späten Nachmittag wird das Schiff dann Miami verlassen und bereits am frühen Abend fällt die Startschuss für die bis in die Nacht andauernden Shows.
Tag 2:
Der zweite Tag beginnt quasi, wie der erste aufgehört hat – mit haufenweise Live-Shows. Genießen kann man diese auf traditionelle Weise vor den Bühnen oder wahlweise auch im Whirlpool oder auf einer der zahlreichen Sonnenliegen. Zwischendurch bietet es sich an, das Schiffseigene Fitness-Center oder andere Einrichtungen zu besuchen.
Tag 3:
Bereits am frühen Morgen wird das Schiff in Cockburn Town anlegen und man bekommt die Gelegenheit, diese wunderschöne Insel für ein paar Stunden zu erkunden.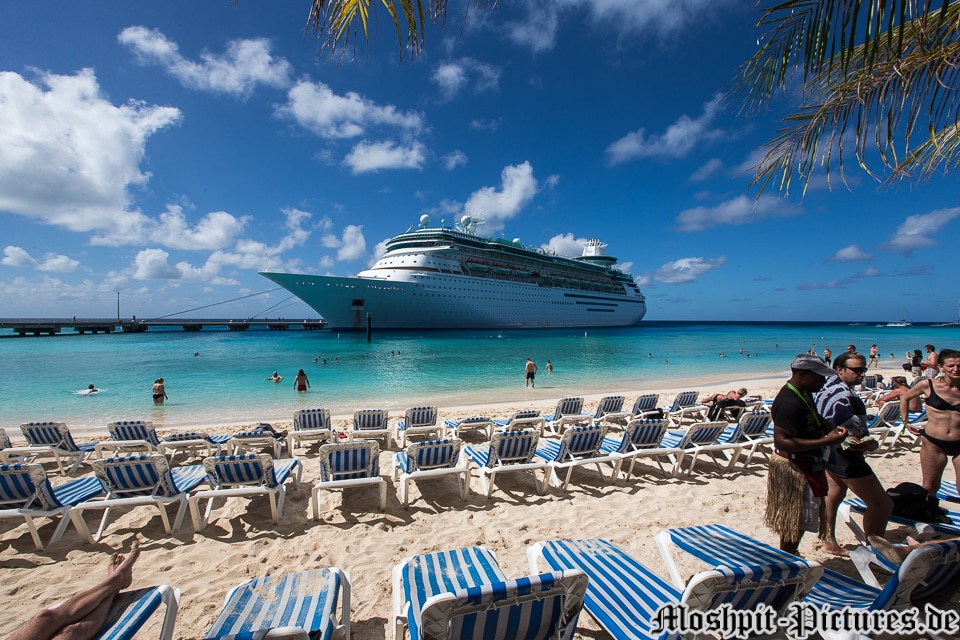 Dabei kann man zischen folgenden Aktivitäten auswählen:
– Schwimmen mit Stachelrochen in türkisblauen Wasser
– Schnorcheln oder tauschen in den atemberaubenden Korallenriffen
– Kajak fahren
– Geländewagen Safari
– Buggy-Fahrt durch die Dünen
– Spaziergänge auf den vielen Stränden
– Entdecke das historische Dorf
Weitere Informationen unter: http://www.turksandcaicostourism.com/
Zurück an Board gehen am Abend natürlich die Shows weiter.
Tag 4:
Auch an diesem Tag ist man von Wasser umgeben und bekommt neben den Live-Shows nun auch Gelegenheit sich bei den Autogrammstunden das ein oder andere Autogramm seiner lieblings Band zu sichern. Für die mutigsten würde es sich anbieten, am Pool-Contest teilzunehmen, wo eine Jury aus Bandmitglieder den originellsten Bauchplatscher ermitteln werden. Der Abend endet mit einer großen Metalkaraoke, die die Chance bietet, sein Gesangstalent mit namhaften Sängern zu messen.
Tag 5:
Alles hat ein Ende und manch einer wird nun wohl den sogenannten Urlaub vom Urlaub brauchen.
---
Informationen
Um sicher zu stellen, das Ihr das Schiff auch nicht verpasst, bietet es sich an mindestens einen Tag vor Abreise bereits in Miami/Ft. Lauderdale zu sein. So bleibt Euch genug Zeit zum Einchecken und etwas sightseeing.
– Abfahrtszeit: 5pm (17Uhr)
– Boarding: 12pm (12 Uhr)
– Online Check-In mindestens 3 Tage oder am Pier mindestens 2 Stunden vor Abfahrt
Alle Gäste haben sich spätestens 90 Minuten vor Abfahrt, also um 3.30pm (15:30Uhr) auf dem Schiff zu befinden!
---
Anfahrt

Der Hafen der Everglades (Karte)
Port Everglades
1850 Eller Drive
Fort Lauderdale, FL 33316
Der Hafen ist mit dem Taxi vom Flughafen für ca. 12-15$ zu erreichen.
Außerdem gibt es die Möglichkeit, sich je nach Dauer des Aufenthalts, ein Auto zu mieten:
– Avis

Alle vertreten im großen Car Rental Center am Flughafen.
---
Weitere Informationen zum 70000 Tons of Metal 2018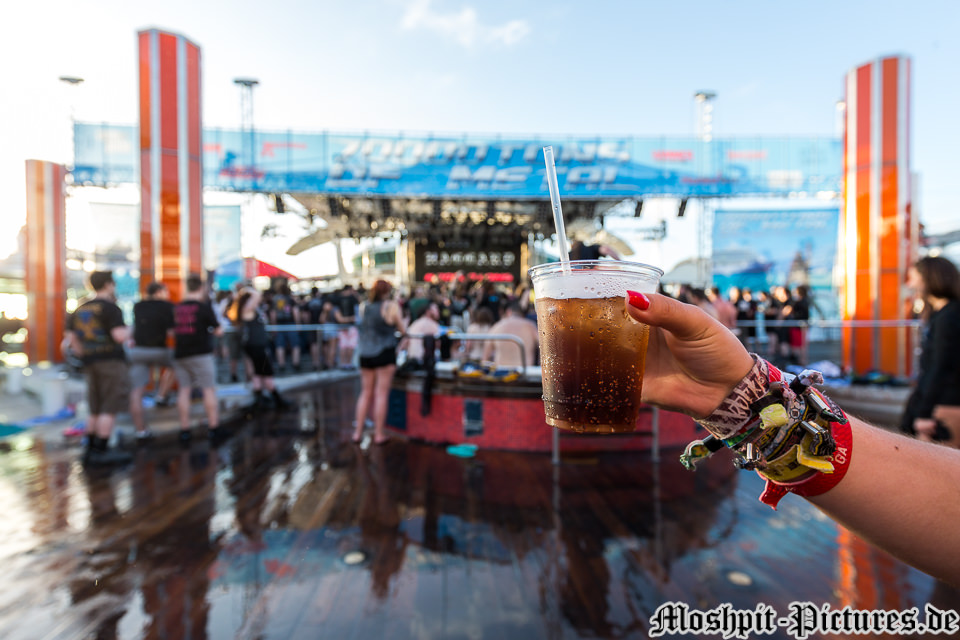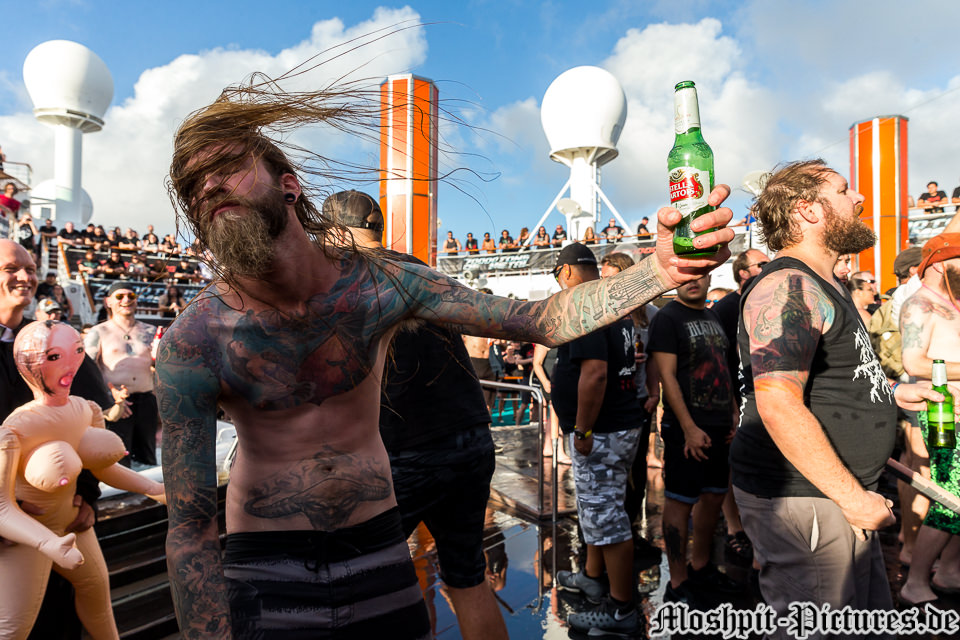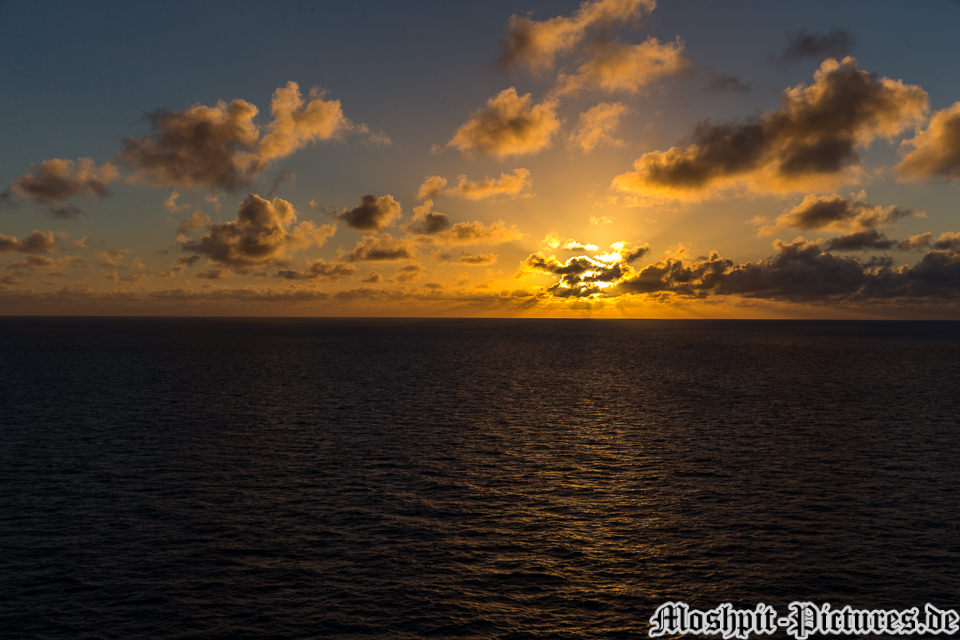 Weitere Informationen zum 70000 Tons of Metal 2018 findet Ihr auf www.70000tons.com